MATERIAL AND PROCESSING
Quality! That's what it's all about.
For a long time, we've been choosing and thinking what material will be the most suitable for the production of VUCH purses because one of the points of our company policy is to do business in line with sustainable development. We aim to support developing countries in their domestic economy, which will lead to the repair of social situation in textile companies, where most of the employees have been working for less than the minimum living standard until now. That's why we've decided that our purses will be made of synthetic leather.
Synthetic leather is an excellent material, which is both flexible and firm, very resistant to damage and external influences. It's an excellent material for design work which allows the same creativity and craftsmanship as classic leather. We use several types of synthetic leather for our purses.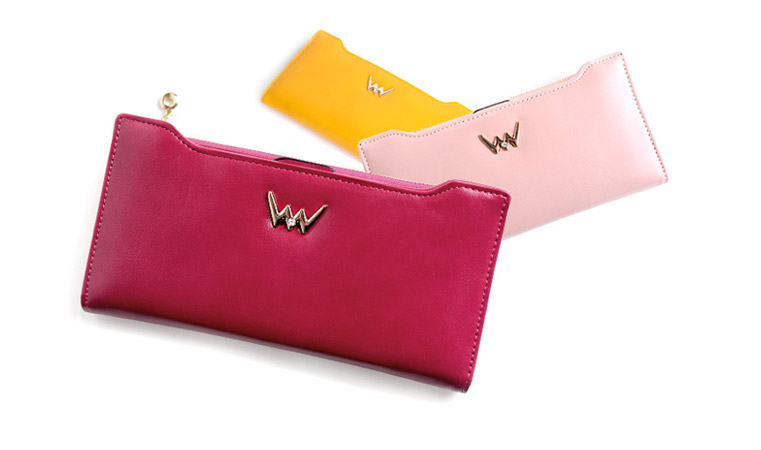 ---
RANGE OF COLOURS
We're trying to offer you wide range of colours and patterns. You are the original and that's why you need the original colour. Do you miss any? Let us known.

SEVERAL TIPS TO CARE FOR YOUR PURSE

MOISTURE AND HUMIDITY
If the purse is wet, we recommend to dry it slowly and gently, because if you dry it quickly and roughly, the material may change its chemical structure. Dry it at room temperature or in moderate wind.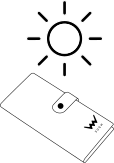 DRYNESS AND WARMTH
If the purse is too dry, it can be coated with a leather cream or any cream for natural and synthetic leather, preferably made of natural and colourless material, which won't damage the texture of the purse and its original colour.

STRETCHING
Natural or synthetic leather never shrinks back. Therefore, if you stretch your purse by carrying it overfilled, you risk that it won't return to its original shape.

DIRT AND IMPURITIES
If the purse is dirty, the best way is to wash it gently with a cloth soaked in soapy water without the use of chemical agents.